Heather Owen and Ris Key Business, walk through the Holliwell Bridge, one of the historic ­covered bridges made famous in the movie The Bridges of Madison County.

Photo courtesy of Paint Horse Journal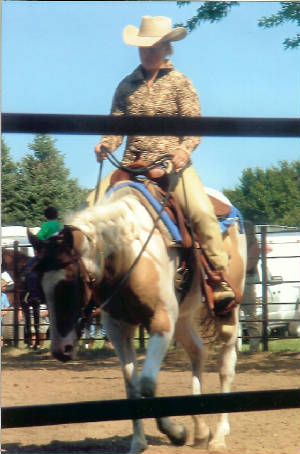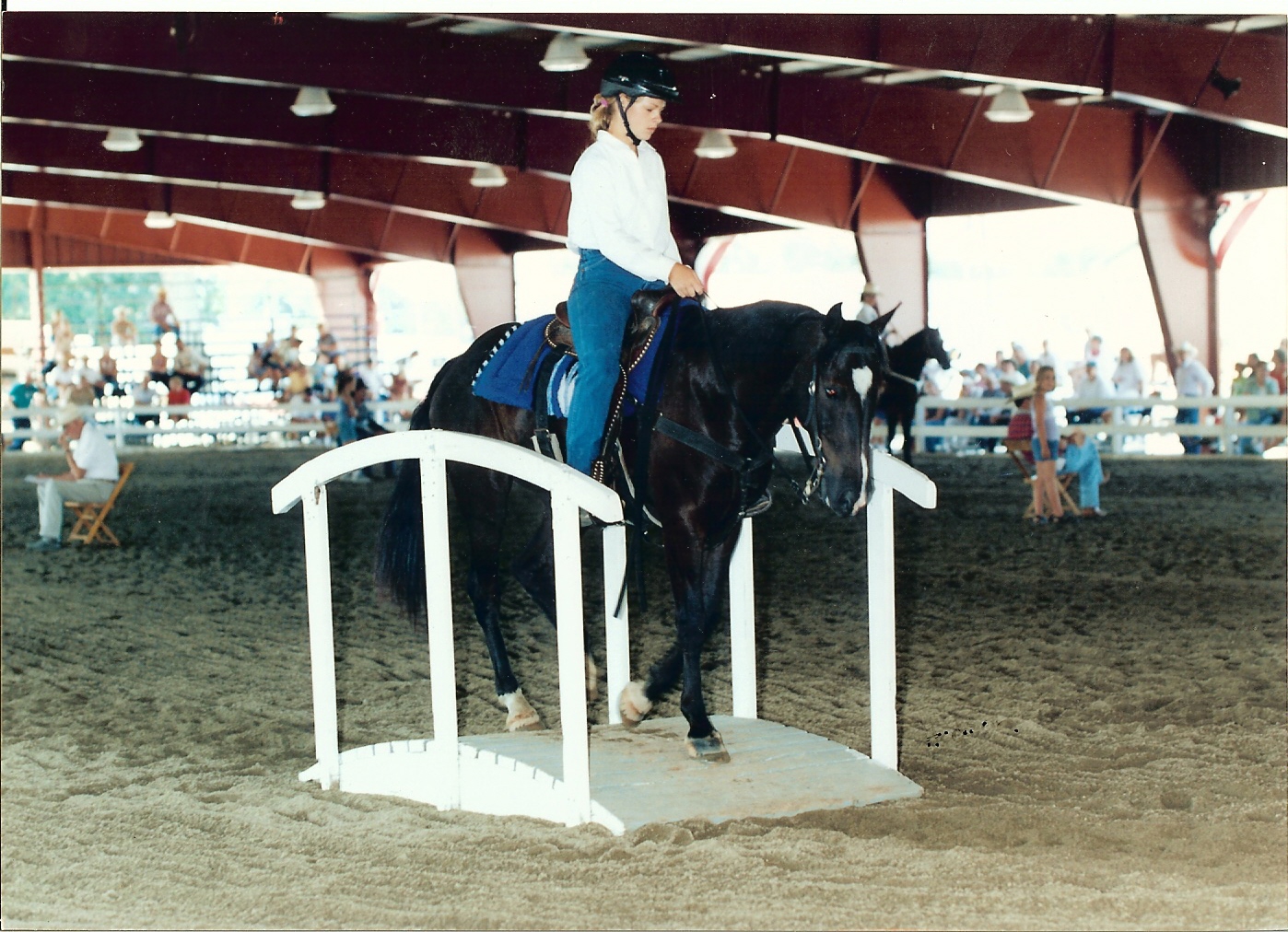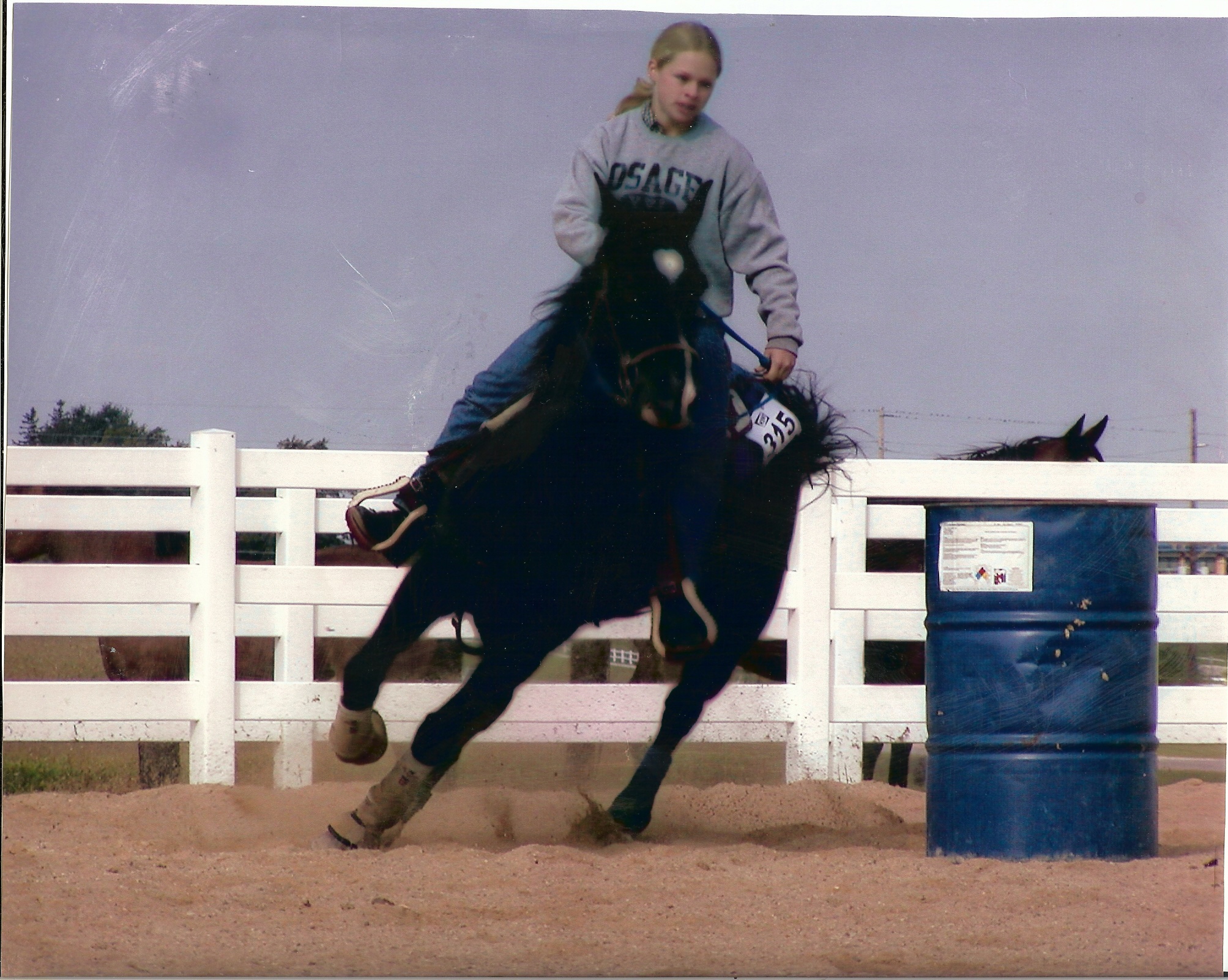 **Lessons: (group or individual)....on your horse or ours. $35/hour.
Board available
All board includes hay and/or lush grass/legume pastures. Board also includes access to our 60 x 152 indoor arena (and our trainer!).
All board is discounted (approximately) 10% if paid before the 10th of the month.
pasture (shared with our horses): $180/month ($160 discounted rate)
paddock (pipe fencing with run in shed, and a couple of 'buddies', usually we put large round bales into the paddocks so they will have hay 24/7): $180 - $220/month depending on # in paddock ($160 - 200 discounted rate)
self care stall (we supply hay 2x/day and will feed your grain at that time - you supply bedding, grain, stall cleaning, and turn out): $180/month (160 discounted rate)
full care stall (also includes bedding (5-7 bags/month), grain (6-8 pounds/day - split into two feedings), daily stall cleaning and turn out): $390/month ($350 discounted rate)
Overnight stalls: $20/horse - hay and bedding.
Paddocks for multiple horses - as available.
Please note, we cater to the horse, not the human. So for the safety and comfort of our horses, we do NOT have heated stalls or heated arena. (Exceptions made for early foaling mares) We prefer our horses NOT be exposed to the dangerous ammonia and humidity levels present in heated stalls and/or arenas. Talk to your vet and you will find that horses are healthier/happier outside. However, if you have a show horse that needs a stall, we have a clean, healthy, well ventilated facility for them also!!
Heated tack/break room - yes
Heated waterers - yes